Chiropractor Mathew Stockstad, D.C.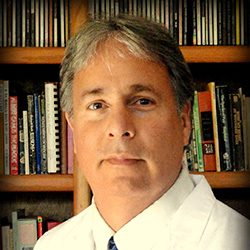 Dr. Stockstad has a passion for providing his patients and their loved ones the best chiropractic care in Asheville. He believes in educating patients about the latest research in matters of health, nutrition, diet, and exercise. He graduated in 1983 with a bachelor's degree in Theology. He then went on to study theology, philosophy, and counseling.
It was while completing two internships at John Umstead Hospital and Dorothea Dix, that Dr. Stockstad discovered chiropractic. He attended Life University School of Chiropractic, the largest and most advanced chiropractic training university available at that time. After receiving one of only a few academic scholarships granted, he graduated in 1991.
Dr. Stockstad believes in the importance of education and sets aside at least five hours a week to do research. He also founded a team of doctors for post-graduate studies which included advanced studies in sports injuries, physiotherapy and rehabilitation, impairment evaluations and reporting, risk management, whiplash and spinal trauma, clinical nutrition, and radiology. Since 1996, Dr. Stockstad has served as a post-graduate instructor for physicians and their staff on the proper use of computerized diagnostic instrumentation to determine underlying causes of patient suffering.
Dr. Stockstad prides himself on being a family man. He has three beautiful adult children, Cory, Taylor and Marissa, Cory after doing mission work in Haiti is working on field building project management with a focus on sustainability. Taylor is currently finishing up her doctorate in occupational therapy in Boston MA. Marissa is currently trying to decide where she will attend her graduate program as a speech-language pathologist. I am placing my vote for either UNC where she was accepted or Emmerson University in MA so I can make one trip and see both my girls.
Dr. Stockstad also enjoys music and can often be found playing the djembe hand drum in downtown Asheville on Friday nights at the "famous" Asheville drum circle. He also served as a volunteer Chaplain for many years at Mission St. Joe's Hospital. He is also active in the NC Chiropractic Association and is the past Vice President of the Western District.
How did Dr. Stockstad come to the field of chiropractic?
After knee pain prevented Dr. Stockstad from pursuing activities he enjoyed, he sought help from a chiropractor. The resulting diagnosis was a subluxation in his lower back and that of fallen arches. After being prescribed orthotics and spinal adjustments, his knee and back pain went away. This healing experience inspired Dr. Stockstad to devote his life to spreading the health-restoring benefits of chiropractic.
OFFICE HOURS
---
Monday
7:45am - 12:30pm
3:15pm - 5:45pm
---
Tuesday
10:00am - 12:30pm
---
Wednesday
7:45am - 12:30pm
3:15pm - 5:45pm
---
Thursday
7:45am - 12:30pm
3:15pm - 5:45pm
---
Friday
Closed
---
Saturday & Sunday
Closed